Who is Timothy Nuthall?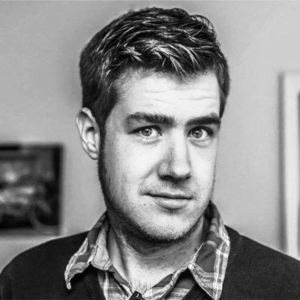 I'm your creative and digital utility. I've created a wide variety of materials for clients to give life to their concepts and brands. I've built and maintained digital systems to keep the blood of a company flowing. I've constructed the battle plans to set companies apart from their competition. My biggest strengths are my out-of-the-box thinking and my technical aptitude. I learn quickly, and I create original ideas even quicker. I enjoy to work for those that invest in people because of people, especially when they wish to cultivate a team-oriented workplace. I'm inspired by those that are passionate about their business and industry, and not in it just for the bottom line.
Personally, I'm your favorite team-member. I'm one who works hard, and often is the play instigator. It's a harmonious chorus of where affability meets a "get it done" attitude. Most importantly, I'm always there and I'm up for anything. I'm your company's Huckleberry. Overnight edit sessions, company volunteerism on weekends, or just a guy to bounce ideas off of. I've been there, I've done all of that, and I'm willing to do it all over again.
Interested in my history? Don't let it be a mystery, just scroll downward and see me for the man I am. OR check the about me section to learn about some things I'm into besides my professional work!
Some things I do…
Video Production
Have a story you'd like to tell? Use my experience as a producer, videographer, and editor to help convey your message in a powerful professional-grade video. I can also help build your production with my video and audio engineering experience.
Photography
I've been behind a lens, inside darkrooms, and wielding Photoshop since high school.  It's not only a personal hobby, but an interest that I can turn into a professional service. Let me use my skills to capture important moments and content.
Web Design & Strategy
Since the 8th grade and an html coding camp (NERD ALERT!), I have had a passion for the digital space. I was once a sole designer/developer, social media manager, web marketeer, and business manager for a TV station website. Copy and repeat that now for Richmond Public Schools.  This overall experience of mine can be used to get a business "off-the-ground and running" in a digital space. My technical aptitude can keep everything running smooth. My creativity can make you stand out. My digital strategy is diabolically calculated.
SOME FUN FACTS
31
Years as a creative/tech
Design
I got an eye for layout, a pen tool is my best friend, and I can throw a "shade" just as good as anybody (well as any designer, anyway). Allow me to let your materials convey the best you!
Tech Design & Consultation
My broadcast and IT engineering experience has led me to build many systems. Everything from video & audio flows, data centers and archives, and networking infrastructure to tie it all together.  I'd be happy to find a solution for an issue you may have using this important skillset in an ever-growing digital world.
Live Streaming
Live streaming is all the rage these days. If you're looking to do one for your next performance, talk, or seminar…I can help with that! I've streamed full-fledged multi-camera productions to a simple iPhone interview. Let me worry about the tech, and you can kick back as the views come in.
Marketing Consultation
I've put together seamless campaigns for online, social, print, and broadcast that have brought potential customers and clients to the doorsteps of many businesses. If this is something you're looking for, then look no further. Give me a budget, and let me show you what your options are.
See some projects
It's always a pleasure to work with Tim. He is prompt and understands what I want with little description. He's very patient and easy to work with. Above all, he's professional. I would easily recommend him to others as I refer all of my clients to him in the search for logo and graphic design.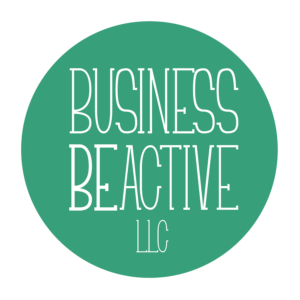 Business BEActive, LLC.
Marie Pazych | Business BEActive, LLC.
"Tim is communicative and always arrives early to familiarize himself with the venue as well as the specifics of the event. He arms himself with all the information he needs to capture the key moments from just the right angle."

Leadership Metro Richmond
Patricia Bradby | Leadership Metro Richmond
What's the latest?
Hey guys!  If you're reading this, that means you stumbled onto my new redesign.  This was a long time coming, and besides a fresh look I wanted to add some important functionalities.  One of those functions was a professional blog. I've done some things, I get to play with some pretty cool tech, and I'm […]
What else?